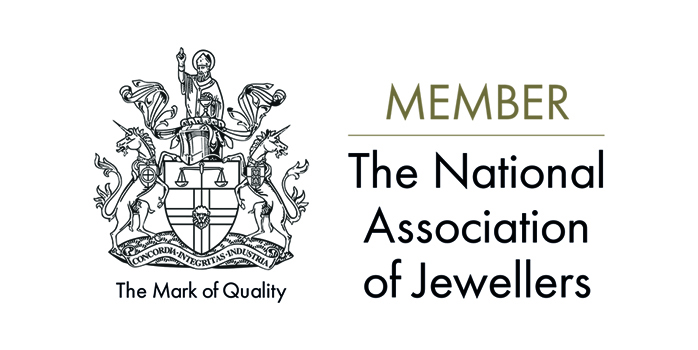 Tivon Fine Jewellery is a member of the National Association of Jewellers (NAJ) and is therefore bound by a code of ethics as can be seen below.
All members of the National Association of Jewellers are entrusted with the responsibility of sale and service of jewellery, watches and related products and services and therefore agree:
To maintain the highest level of personal integrity, honesty and business ethics.
To comply with all Government laws and regulations relating to the jewellery, watch and related industries.

To support and abide by the Articles of Association and objectives of the National Association of Jewellers and this Code of Ethics.

To provide a standard of product and service of the highest possible quality commensurate with price.

To establish clearly the guarantee or service policy regarding all merchandise and to fulfil that policy.

To provide knowledgeable and competent expertise and clearly indicate the true quality of products offered for sale.

To adhere to sound business practices and thus ensure continuing service to customers and suppliers alike.

To refrain from all forms of design copyright and trademark infringement.

To refrain from trading in Conflict Diamonds.
" We at Tivon Fine Jewellery take our responsibilities very seriously. Over and above our responsibilities to ensure our customers' satisfaction with our products and service, we feel that it is our duty to ensure that we act in a way which is moral, ethical and which is socially responsible."
 Ariel Tivon
Social responsibility
Tivon Fine Jewellery have committed to abide by the Kimberley process and the official certification methods associated with it. Conflict diamonds compromise international peace and human security and hamper economic and social development in affected countries. All Tivon Fine Jewellery's diamonds have been purchased from legitimate sources not involved in funding conflict and in compliance with United Nations resolution. We hereby declare that our diamonds are conflict free, based on personal knowledge and/or written guarantees provided by the supplier of our diamonds.
Tivon Fine Jewellery is committed to giving back and donates  to various charities.